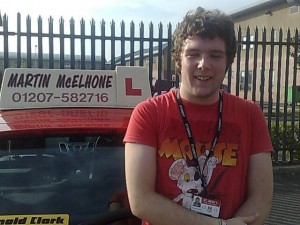 07966 135 209
Getting your car is costly enough without the added cost of insuring it. Insurance costs for new drivers can be very high, as statistics show new drivers are more likely to have an accident during the first two years of driving.
Pass Plus was designed to give new drivers this extra tuition and experience, in a minimum of six hours, with only ongoing assessment by your instructor, and no test to worry about.
Pass Plus Modules
•Town driving
•All weather driving
•Country road driving
•Night driving
•Dual carriageway driving
•Motorway driving
The benefits
•During the course you will develop existing skills and understanding.
•Gain invaluable driving experience in safety by allowing you to deal with traffic situations or road systems you may not have seen before.
•Develop your awareness of potential hazards and how to deal with them safely and reduce the chance of being involved in an accident.
•With many insurance companies being involved with Pass Plus your premiums can be significantly reduced on completing the course.
And there's no test at the end of it, your driving will be continually assessed and you must successfully complete all the modules in the course.
Your Pass Plus instructor will then sign off your training form and send it to the DSA, who will in turn issue and send you a Pass-Plus certificate.